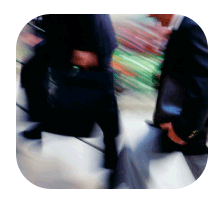 Company Background

MIM System Sdn Bhd was founded in 1998. It was established as a Business Application Developer with a vision to empower Small and Medium Sized Businesses (SMBs) in Malaysia with affordable and effective software solutions.

With the launch of the first edition of EMAS Accounting and Inventory in 1998 until today, MIM System has grown continuously along with its expanding customer base of over *70,000 paying customers till this day.

Customers who began as small businesses have grown into Medium Sized businesses and these businesses continue to use EMAS Accounting and Inventory. The ability and commitment of MIM System to support its customers, as their specific needs change through time, sets MIM System apart from its peers.

In order to meet current as well as future needs of customers, MIM System has invested heavily in its people. Starting out with Mr. Ong Koh Chiang and Mr. See Mong Kiong as the founders of MIM System and one other employee in 1998, MIM System Sdn Bhd currently employs 10 programmers, 7 sales personnel, 7 Dealer support personnel and 3 branch managers.

Geographically, MIM System has expanded throughout Malaysia as well as beyond our shores. MIM System operates offices in Johor Bahru, Melaka, KL and East Malaysia, and associate offices in Indonesia, Singapore, Brunei, Penang, Johor Bahru, Kuching, and East Malaysia.
Vision
We strive to meet the current and future business solution requirements of customers.

Expertise
MIM System Sdn Bhd's core expertise lies in its experience serving thousands of customers over many years as well as its knowledge in the latest technology and market trends. MIM System currently invest heavily in the research & development of Internet and database business applications, which it foresees as a very important need of its customers.

Experience
Over *70,000 customers and *90,000 modules installed throughout Singapore, Malaysia and Indonesia underline MIM System's experience in business applications implementation. Having worked with hundreds of dealers, distributors, accountants, system integrators and IT consultants, MIM System has a proven track record recognized by its peers in implementing business applications of varying complexity for customers of various sizes.
Education
MIM System is committed to making its small contribution to society whenever it can. MIM System is committed to helping students gain valuable know how and skills in operating business software so that they will be better prepared for life in the work place. So far, MIM System has conducted free courses using its own business system at POLYTECHNIC SINGAPORE UNIVERSITY, SINGAPORE COMMUNITY CENTRE, and SECONDARY SCHOOLS IN SINGAPORE.

MISSION
Delivery software which consume low operating cost, time saving, and accurate up to date information.
*The figure is calculated base on the number license Dongle issued.